antoDev uses
Blatantly copied from Wes Bos' /uses page, I decided to list what I use in my everyday life. I don't know, you may be curious?!? 😆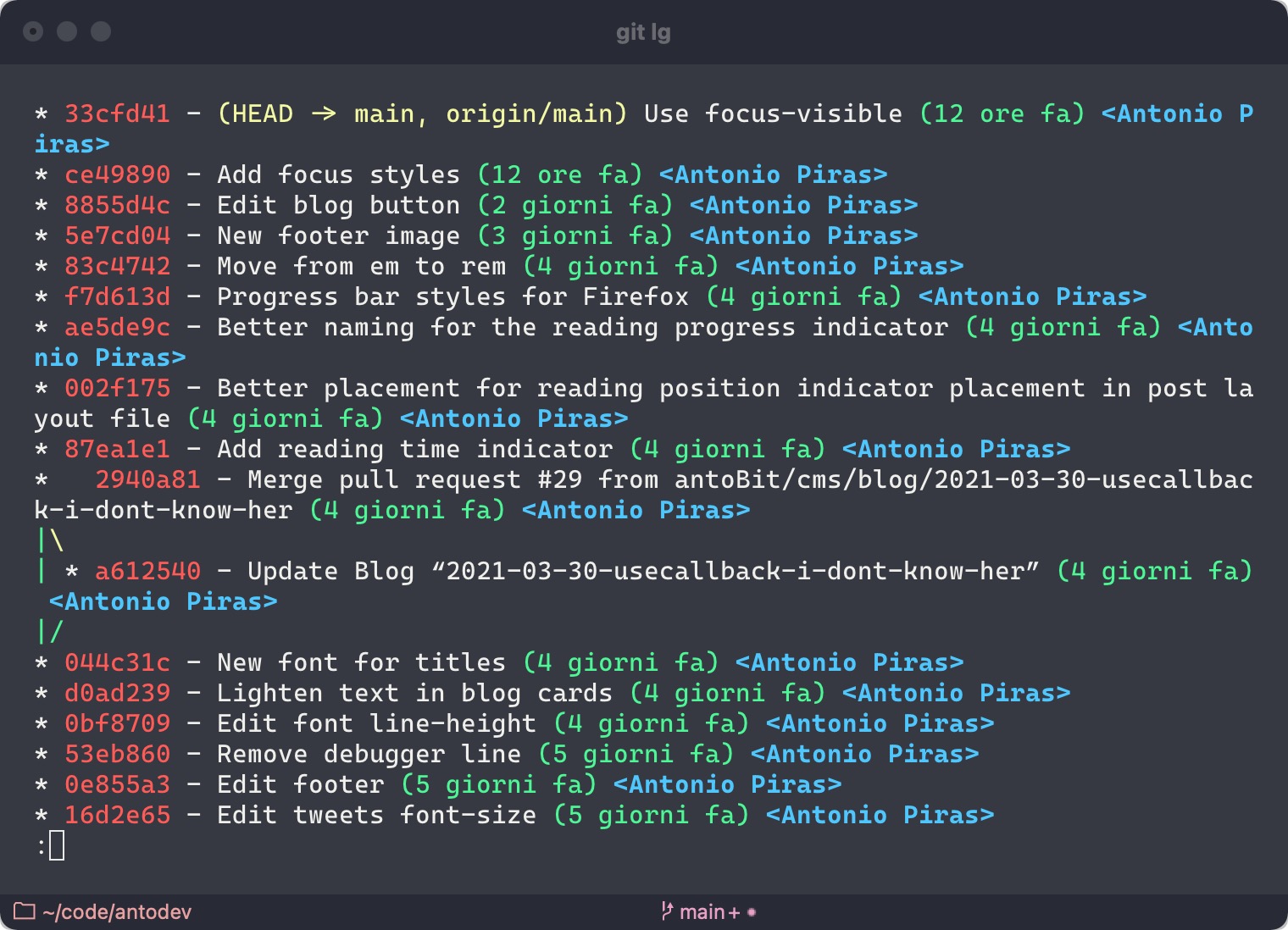 Dev Life
Shell configuration
I spend a lot of time on my terminal and I have to say I freaking love iTerm2. I tried other terminals over the years, but I always come back to it.
I have a bazillion plugins installed on it, but my favourites are:
Main tools
Productivity
Messaging
Utility
These are all the little pieces of software I couldn't like without. Seriously, Mac OS should have these built-in.
Font
It's Dank Mono. It's not cheap (a personal license goes for 24£), but it's freaking beautiful, especially on retina displays.