antoDev uses
Blatantly copied from Wes Bos' /uses page, I decided to list what I use in my everyday life. I don't know, you may be curious?!? 😆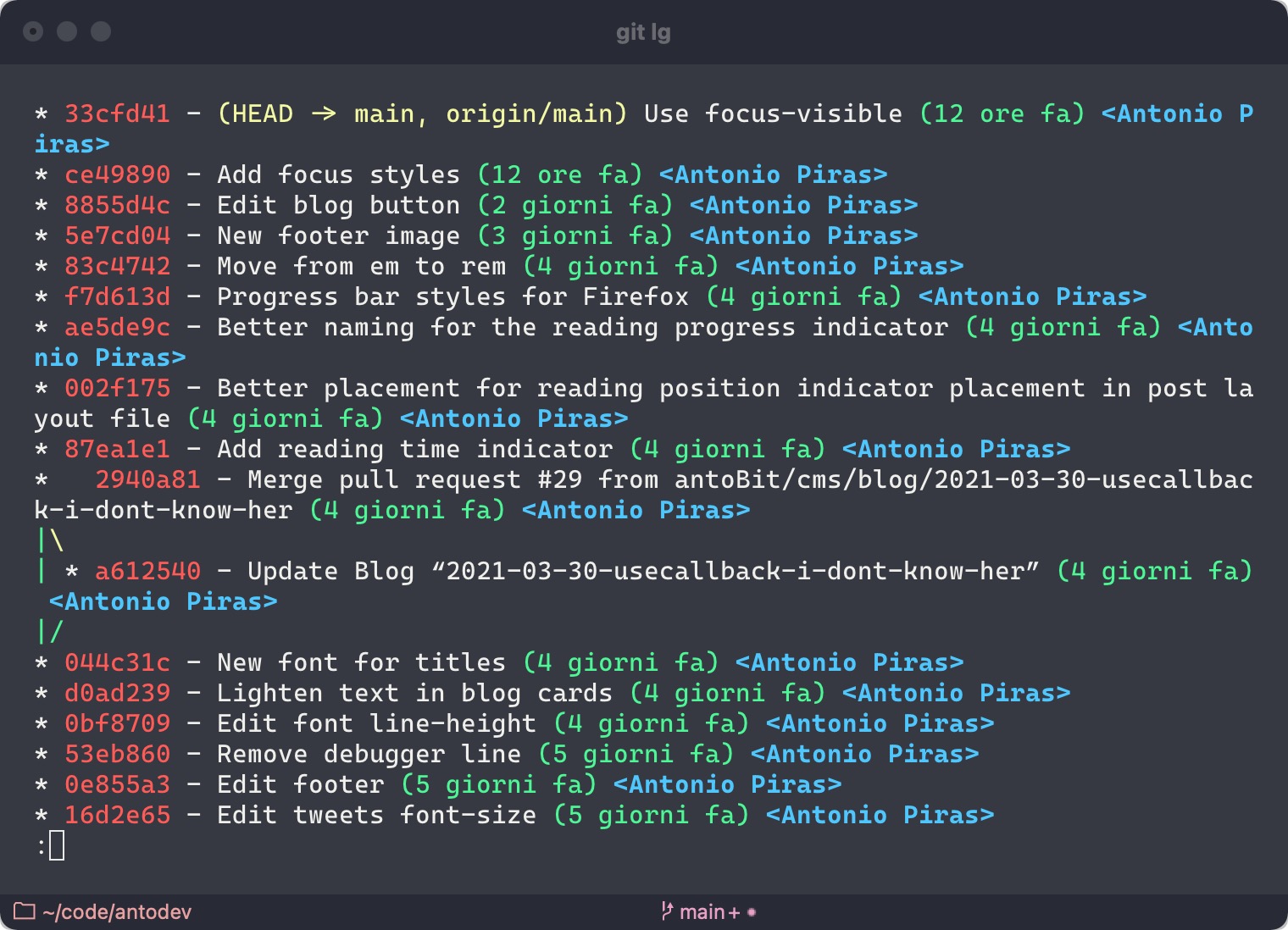 Dev Life
Shell configuration
I spend a lot of time on my terminal and I have to say I freaking love iTerm2. I tried other terminals over the years, but I always come back to it.
I have a bazillion plugins installed on it, but my favorite are:
Main tools
Productivity
I could talk for hours about Bear. It's a markdown note-taking app, but it's more than that. I use it to write my work tasks every week, blog posts, plan holidays, jot down quick notes. It's perfectly fine on the free plan, but I can assure you: it's one of those apps where you actively feel the need to pay for the paid plan because they deserve it.

I swear, I have an Android phone and I'm considering switching to iPhone just for their mobile app, I'm not kidding.

Notion, it's fine. Slow as hell, but they're working on it, apparently.
Messaging
It's a great email client, with a "smart" inbox, with the option to send delayed emails so you don't bother people outside of office hours
Utility
These are all the little pieces of software I couldn't like without. Seriously, Mac OS should have these built-in.
Font
It's Dank Mono. It's not cheap (a personal license goes for 24£), but it's freaking beautiful, especially on retina displays.